Disposables, Carts, Diamonds, Concentrate, and more available Bulk & Private Label.
THCA, which has a scientific name of tetrahydrocannabinolic acid, is a federally legal cannabinoid that is best known as the precursor to Delta-9. THC-A products have become very popular across the United States & are a huge hit with consumers & retailers across the country.

Terpfusion helps business owners offer their customers high-quality wholesale THCA Products. Additionally, our in-house team assists with help you designing your own brand as well as sourcing beautiful packaging that you'll be proud to offer your clients. Click below to learn more!
In-House Manufacturing
Get products direct from the source! We manufacture our products at our own GMP Compliant facility.
Full-Service Packaging
Recieve quality THCA products in bulk or have our team fully package your products in-house.

Interested in creating your own HHC brand? Call +1-800-210-9475 or email sales@terpfusioncbd.com for an individual quote today!
Popular Wholesale THCA products
Private Label THC-A Vape Disposables & Carts
Offer your clientele potent THCA Cartridges & Disposables. We slow-cook our THCA distillate to prevent decarboxilyzation & combines it with delicious hemp-derived or live resin terpenes. Offer an assortment of sizes from 1 gram to even 5 gram disposables!

Combine with another popular cannabinoids like D8 or THCP to make these high-demand products really stand out!
Private Label THC-A Diamonds
Diamonds are a very potent form of THCA. Enjoy offering this durable, attractive product category to your customers in various sizing. Offer 1 gram up to even an ounce branded in customized packaging that's packaged with care by the Terpfusion team.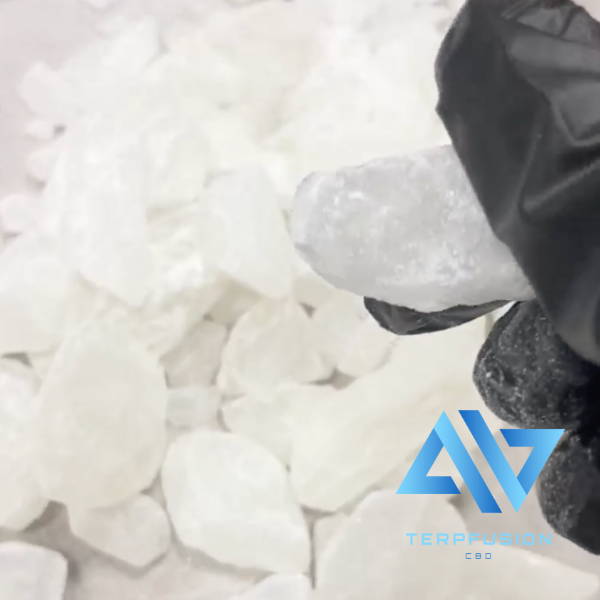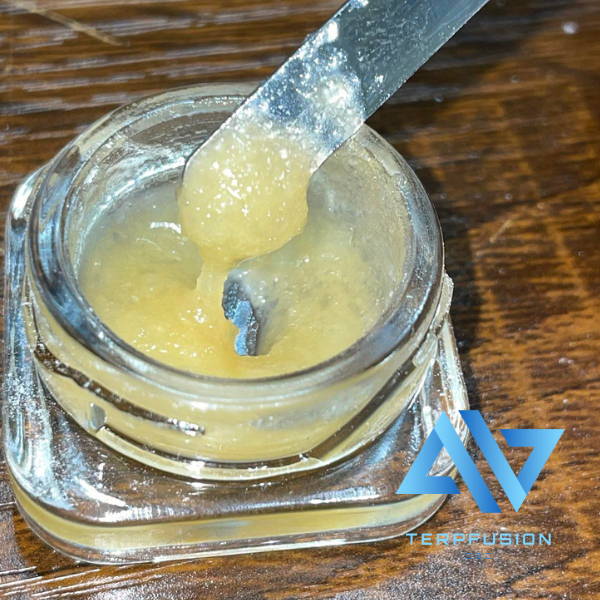 Private Label THC-A Concentrate
Wholesale THCA Concentrates are some of the most unique products that we offer. Our experienced product development team has figured out unique ways to replicate dabs, budder, wax, shatter, and more that are 100% hemp derived! Order in bulk or enjoy private label in the appropriate dab packaging.
Ask about our THC-A Diamond Budder!
Why Choose Terpfusion to partner with on your THCA products?
Dedicated Account Executive
Account Execs are experienced in the counter-culture industry and helping bring brands to life. Every active Terpfusion client is assigned an account executive to consult with as a professional resource throughout the life of their project.
Industry-Leading Turnaround Times
We pride ourselves on getting all of our custom products to our clients quickly and safely! With the ability to make 250,000+ gummies a day & thousands of vapes per shift -- our customers enjoy quick turnaround times and start moving product as quick as possible.
Hundreds of Brands Served
We've helped some of the largest brands in the industry bring their custom product line to life! Let us handle the complexities & heavy lifting in manufacturing. That way you focus on what you do best -- marketing, sales, and building your business.
Custom and High-Quality THCA Blends
We only source our materials from repuable material vendors throughout the world. Enjoy the peace of mind that your customers are enjoying the most quality THCA available.
Interested in trying THC-A?
Send us a message - someone will be in touch right away!
Contact us for Wholesale & Private Label Inquiries