The Terpfusion Difference
The logistics that go into a CBD business are tough.
There is so much to do: source materials, manufacture products, get those products tested, find packaging partners, etc. Then, even after you're done setting up the brand, there are headaches that go into operations/logistics, managing inventory, and customer service.
With all these tasks- it's almost impossible to find time to focus on what matters - building your business.
We're here to help.
We help our partners with any and all steps of the supply chain process of starting and maintaining a CBD brand. Whether you are finding it difficult to find quality products to sell, don't know where to begin with starting a CBD brand, need more unique items in your product line, or need help with logistics - Terpfusion CBD is here for you.
Continue reading to explore ways we can help you.
---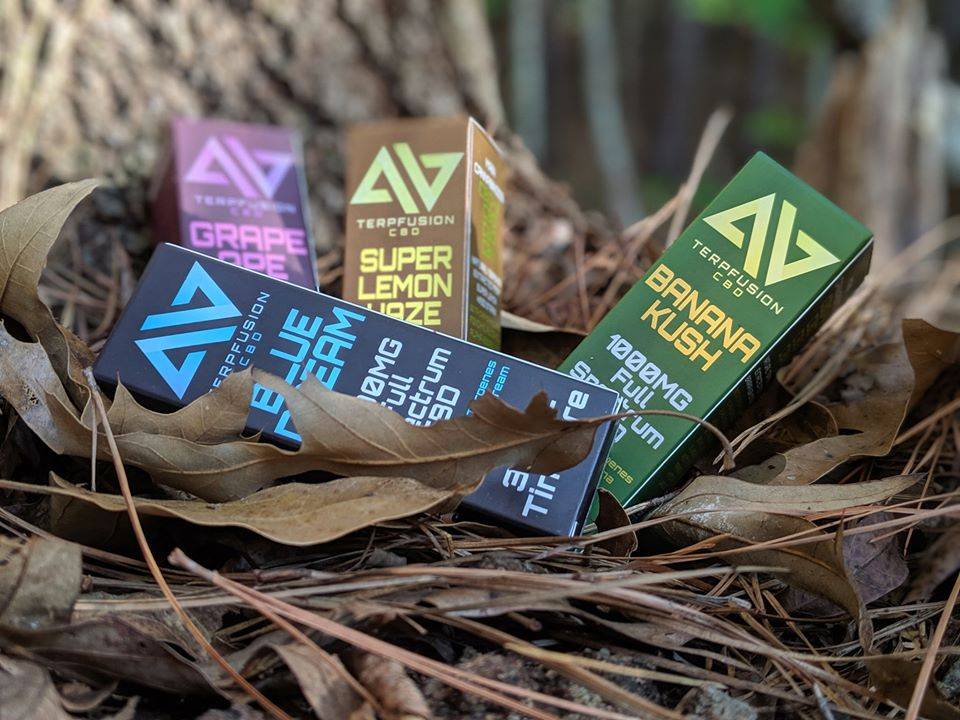 ---
Dedicated account managers.

Quick shipping times

Easy online ordering

Full-service support
USA grown distillate

Third Party lab testing

Non GMO, pesticide and heavy metal free.

100% Quality. Guaranteed
High-margin products, unique designed to scale

Low MOQs

Free 90 day warehousing option for manufacturing customers
How can we help?
Let's chat and discover ways to take your business to the next level.
Thanks!
This field is required
This field is required
This field is required
This field is required
This field is required
---
---
---
CBeerD is a single-serive hemp shot that instantly infuses beer, wine, spirits, or any beverage of your choice with quality, USA-Sourced Hemp. It is designed to be upsell - perfect for bars, breweries, liquor stores, and more.
Designed for: Businesses that sell alcoholic-beverages (on-or-off premise) or have a customer base that enjoy drinking beer, wine, or spirits.
---
---
Terpfusion is a Full Spectrum CBD tincture infused with Terpenes, which are extracted from the marijuana plant. When terpenes are combined with a full spectrum tincture, amplify certain effects sought after by CBD consumers.
Designed for: The Terpfusion line is a high-end, advanced products meant for sale in stores that predominately focus on selling CBD products.
---